My Team
Our Firm's Common Intent and Purpose:
We are a premier wealth management firm dedicated to cultivating generational relationships with successful individuals, families and businesses.
By listening to, and clarifying your unique vision, we deliver holistic solutions which allow you to progress confidently through all stages of your financial, professional, and personal life.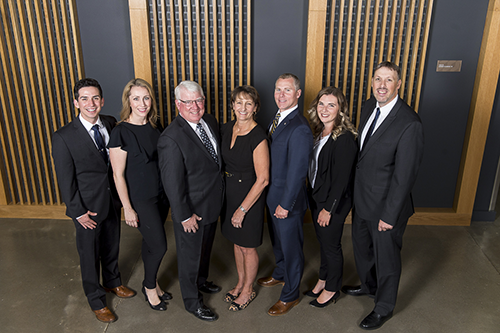 From left: Mitchell Newton, Jessica Jacobsen, Keith Dragoo, Becky Dragoo, Brady Jacobsen, Lucy Madrigal, Brady Sahnow
---
Keith Dragoo
Wealth Management Advisor
Keith is an experienced professional who has devoted his career to strategic wealth management and financial planning. His approach draws on over thirty years of personal experience and the extensive resources of the Northwestern Mutual Wealth Management Company. Keith focuses on building long-term relationships based on integrity, knowledge and commitment.
Keith Dragoo has a deep passion for listening to his client's needs while allowing them to express their true financial goals. He is dedicated to providing solutions and distribution strategies as unique as each individual he serves. Keith Dragoo works extensively with successful businesses and individuals. His greatest value is his ability to connect with his clients and develop long-term relationships.
Keith started at Northwestern Mutual as a college intern while studying at Oregon State University. In 1983 he became a full-time Financial Representative for the company. In the years since he has built a wealth management team whose actions reflect our promise to always do the right thing for our clients.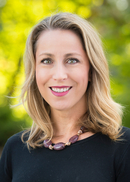 Jessica ML Jacobsen
Jessica Jacobsen serves as the Chief Operating Officer for our office and is responsible for the day-to-day leadership and general management of the firm.
Jessica started with Northwestern Mutual in 2011 as Client Services Manager at which time she obtained her Oregon Life and Health Insurance License.  In 2013 she earned her FINRA Series 7 and 66 securities licenses.
Born in Des Moines, Iowa, Jessica has lived in many places throughout the country.  In Nashville, TN Jessica was a cheerleader for the Tennessee Titans in their first Super Bowl season.  She then moved to Los Angeles where she had a successful career in the Advertising / Publishing industry before relocating to Oregon for her husband's job.
In Jessica's spare time you'll find her on cheering for the Oregon State Beavers, wine tasting with her husband Tyler in the Willamette Valley or spending time with their two young children and dog.
Oregon Licensed Notary Public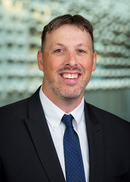 Brady Sahnow, MBA
Brady Sahnow is a Financial Representative who is passionate about helping our clients build and grow to achieve their most desired outcomes. Brady is a Corvallis native, graduating from Corvallis High School.
He received a degree in business from University of Puget Sound and his MBA from Oregon State University. Brady is currently the Assistant Coach for the Corvallis High School varsity basketball team and coaches both of his sons in a variety of sports.  He and his wife Shahnaz enjoy traveling and rooting for the Beavs.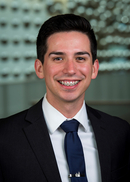 Mitchell C Newton
Associate Financial Representative
Mitchell joined the team in April 2017 as an Associate Financial Representative.  He works with our advisors to ensure our client's needs are met with care and precision.
Mitchell grew up in the Willamette Valley and received his Bachelor's degree from Western Oregon University in Communications and Public Administration in 2016. Mitchell is involved in several local organizations with community outreach and activism.  He earned his Oregon life and health license in 2017 and is working toward his series 7 and 63 licenses.
Mitchell brings a readiness to learn to every experience and a genuine interest in each person he meets. When not at work Mitchell can be found with his two dogs on a trail exploring the Pacific Northwest or winetasting with friends and family. He also enjoys experimenting in the kitchen, reading, podcasts and writing.
Oregon Licensed Notary Public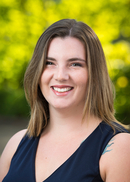 Lucy Madrigal
Lucy grew up in Portland and has lived in Corvallis for the past 3 years while attending Oregon State University.  She is hard at work earning her bachelor's degree in Business Administration.
Lucy strongly values her relationships with others. She loves talking with people, learning more about them, and emphasizes empathy, compassion, and trust as the building blocks of a long-lasting relationship.
In her free time Lucy enjoys skiing as well as spending time with family, friends, and her dog Phoebe.